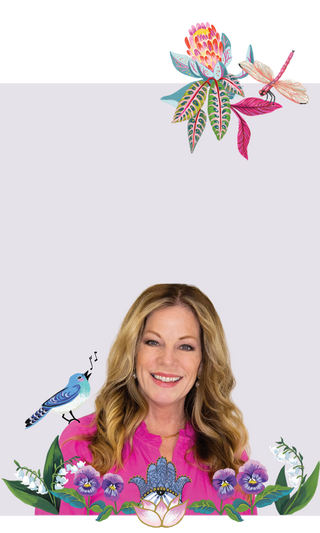 I'm Kat Gottlieb, the owner, principal artist, and author of my namesake brand.
I am so excited that you are
here with me today!
~ The alchemy of what inspires me ~
I've leveraged my creativity throughout my career to reinvent myself many times over. In the process, I've identified what ignites joy and fuels my purpose.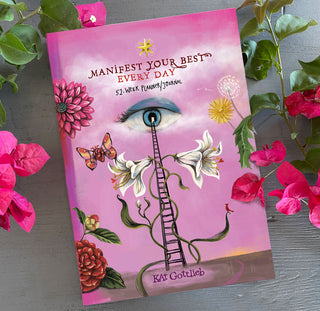 Author
I actually write as much as I create art, with several published stories, books and other creative writing projects in the works.
Entrepreneur
I founded several businesses by myself and with my life partner. Together we have created generational wealth. Work is defined differently these days: it's all about fulfilling my legacy.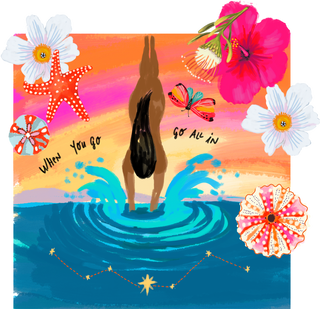 My unique point of difference
Since I've been a young teen,  I have been fascinated with personal development, the Law of Attraction, and goal achievement. I know what it takes to integrate the principles into normal life. I've done it myself by first inventing easy-to-understand, PRAGMATIC, INTUITIVE and INDIVIDUALIZED solutions that worked for me and now I love teaching them to others now too.
I embrace the everyday glorious grind of goal achievement, not because it's a means to the end. Rather, it is the quest that makes me feel alive.
Illustration from my book,
7 Principles of the Law of Attraction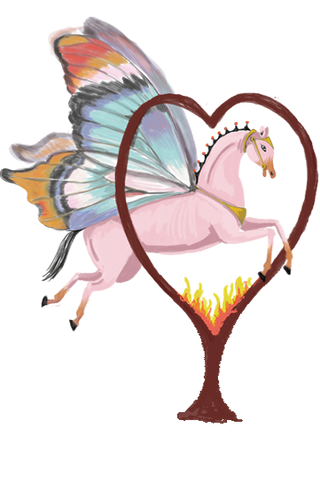 ~ turning life lessons into the brightest blessings ~
Success and personal fulfillment wasn't a sure path for me. I feel it's important to share that part of my journey, too.
In my 30's I went through a difficult divorce, struggling to raise my three kids on my own while trying to "find" myself. It was a dark, scary time but ultimately the greatest transformation that I am so grateful to have experienced as it taught me so much about myself, life choices, and the universe's wisdom. I leaned on great thought leaders such as Dr. Wayne Dyer, Esther Hicks/Abraham. Don Miguel Ruiz, and Sandra Anne Taylor. They renewed my spirit and changed the course of my life.
So, now that I've transformed my life, I want to "pay it forward" to share what I've learned
to let others know they are not alone
and
it's never too late to manifest your best life.

~ a meaningful life manifested ~
My year is split between Arizona in the winter and Wisconsin in the summer (the best of both worlds). Days are filled with love and purpose, sharing everything with my soulmate, Brian Gottlieb. We enjoy our life with an eclectic group of young adult children, a grandkid, two little fur babies and one previously wild mustang horse. We are active philanthropists within our local community.